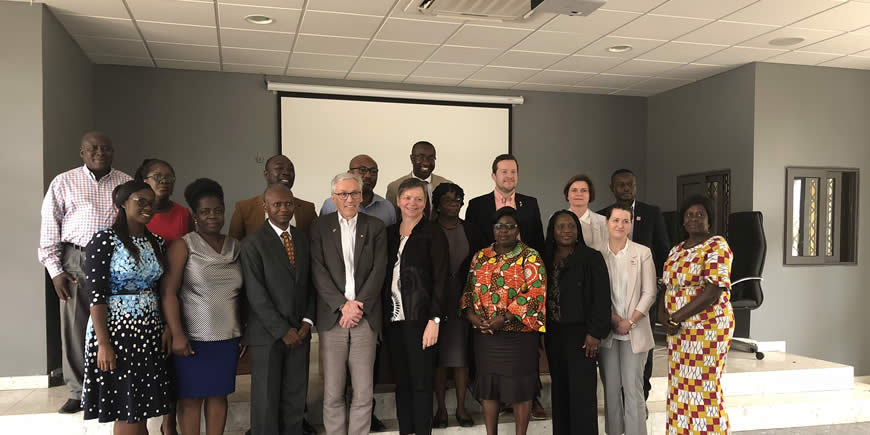 The Deputy Chief Executive (Services) of the Volta River Authority (VRA), Ing. Richmond Evans-Appiah, has reiterated the Authority's commitment to building and sustaining mutually beneficial relationships with stakeholders in industry and academia to provide energy-related solutions that change everyday life. He said this at an interface with a delegation from the Norwegian University of Science and Technology (NTNU) who had paid a visit to the Authority to explore opportunities for co-operation in the areas of industry-academic training and capacity building.
Speaking at the ceremony, Ing. Evans-Appiah acknowledged Norway as a leading hydro-power producing country in the world and expressed delight that NTNU had selected VRA as one of the institutions in Ghana to explore possible collaboration with. He was hopeful that the collaboration would inure to the benefit of both institutions.
The Pro-Rector for Research and Head of the NTNU delegation, Professor Bjarne-Foss, in his remarks said, "NTNU was at the forefront of research and capacity building, and was committed to churning out knowledge in the areas of science and technology, as well as conducting research in four strategic areas namely: sustainability, energy, oceans, and health." He stated that NTNU looked forward to building a strong partnership with the VRA in organized research training, as well as exchange of knowledge and skills, and praised the Authority for its commitment to public sector excellence.
With a growing alumni base in Ghana, the NTNU has, over the years, trained about 560 students from Ghana, some of whom are staff of the Authority.